A Guide to Investing $500k in Real Estate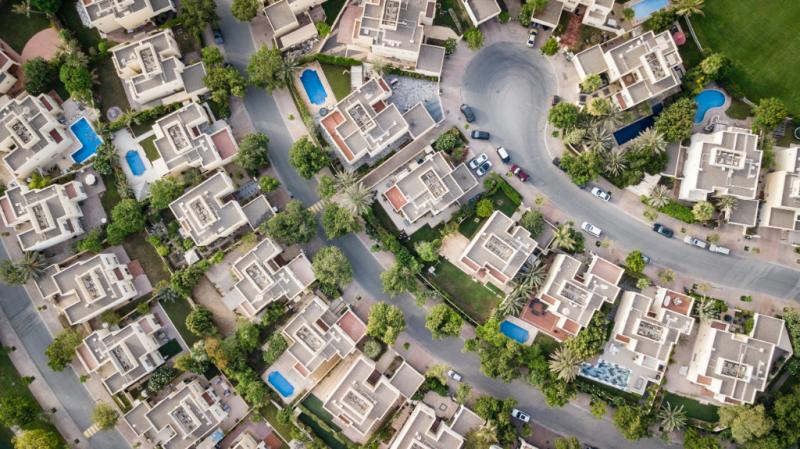 Having substantial investments with good monetary returns is every investor's dream. Investors not only desire to make a profit from their ventures, but they also need them to be scalable in the long term. Though stocks and bonds can provide such opportunities, real estate investing continues to be one of the best ways of investing $500k for income in the long term.
Real estate value is never static – it either appreciates or depreciates. Nevertheless, a property is more likely to appreciate, especially if it is in a good location and condition. One of the main reasons real estate offers an excellent avenue for investing is the availability of varying investment options, and we will discuss these options further in the article.
This article discusses one of the best ways to invest $500k – through the real estate industry. Let's dig in!
Why Is Real Estate a Winning Investment Opportunity?
There are very few investment avenues that offer the same ROI as real estate. A person who invests $500k in real estate can earn more than ten times their capital in 10 years – an unprecedented feat entirely unheard of for most investment outlets.
Unlike most industries requiring investors to have the extensive technical and financial knowledge to attain success, the real estate industry only requires potential investors to understand the market situation in their location of choice and have basic management skills. Investors can develop other skills along the way.
As mentioned earlier, real estate offers investors varying investment opportunities. While some may choose to invest in commercial buildings or apartment complexes, others may focus on vacation rentals, land development and home construction. Whichever choice they make, the opportunity to earn a good profit is always there.
Most importantly, as a potential real estate investor, you can leverage cost by making down payments on properties you like to pay off the balance over time. Statistics show that the real estate industry is one of the most profitable industries in the country and accounts for most of the country's millionaires. Little wonder experts in other sectors are taking an interest in it.
As a newbie, it may be difficult for you to set your feet down in the real estate industry; however, it gets better with time. The industry allows you to learn and observe as you invest; hence, it is safe to say that real estate remains the best way to invest 500k for beginners.
How to Invest $500k in Real Estate
There is no specific route to investing in real estate as there are numerous available industry options. Though some of them are best put into practice by experts, others are suitable for amateurs and experts alike. Below are a few foolproof ways to invest your first $500k in real estate:
● Rental Properties
There's no doubt that rental properties are the most popular form of real estate investment in the United States. In residential cities like Houston and Philadelphia, these properties are bound to generate a good amount of profit for investors, thanks to a booming market. It's noteworthy that real estate offers one of the best returns on 500k investment.
Rental properties come in different forms. There are apartment complexes, condominiums, vacation rentals, and family houses. Armed with $500k, you can purchase around two or three rental properties in an excellent residential city and rent them out to willing residents for a reasonable price.
With these properties, you can earn a viable monthly cash flow. In cities where tourism is a primary industry, such as Palm Beach City, Florida, real estate investors can set up vacation rentals – which are becoming popular by the day – to tend to the needs of the nomadic tourists.
The growing popularity of vacation rentals has led to companies such as Booking.com, AirBnB, and Tripadvisor.
It's worth noting that city residents who own properties that are not frequently in use can rent them out to tourists and visitors for a little while. If you have a similar property, you can do the same or convert it entirely to a vacation rental home.
Real Estate Investment Trusts
A REIT is a business syndicate that owns, operates, and manages real estate properties for its investors. By following the pattern of mutual funds, they allow different investors to pool together their capital to fund the acquisition of properties. In turn, the investors earn dividends from the total profit, and the rewards depend on the investor's amount of money in the business.
Real estate investment trusts allow investors to enter the industry without buying and managing properties themselves. With $500k, you can join a reputable REIT that will give you great returns on your investment. This option is incredibly best for newbies who prefer to watch their investments from the sidelines.
REITs can also trade on the stock market; thus, it's fair to say that investing in a REIT is synonymous with buying real estate stock.
● House Flipping
If you haven't heard of the term before, don't get confused – no one is flipping any house by its foundation. House flipping involves purchasing old or rundown houses at low prices, renovating them, and selling them at higher prices.
Though it's done best by industry experts, an investor with a background in construction and property development will find it easy to handle. If you lack experience and market knowledge, then house flipping isn't the best way to invest 500k for you.
With $500k, you can flip one or two houses in a quiet city with a booming real estate market. For maximum returns, it's best to sell your property within six months or less. If you find this feat hard to achieve on your own, you may hire a real estate agent or a property advisor to help you out.
● Real Estate Crowdfunding/Syndication
The concept of crowdfunding or syndication is relatively novel in the real estate space; however, it's one of the best investments for $500k. Although a new concept, it's quickly becoming a popular option for investors who would rather have their investments taken care of by experts who understand the industry.
As the name suggests, crowdfunding allows a certain number of investors to contribute agreed amounts of money to invest in properties. Similar to crowdfunding, real estate syndication is between the syndicator (platform owner) and investors with the syndicator handling the real estate investment.
One advantage of real estate syndication is that it doesn't require much capital. You can begin with as little as $2000.
Nevertheless, just like every other investment opportunity, real estate syndication and crowdfunding have their risks, most of which arise from your money going to an unknown source. Thus, you have to conduct extensive research to ensure that you're investing in a legitimate company.
Other ways to invest $500k besides real estate include:
Mutual funds
Stocks and bonds
Annuities
Hedge funds
Investing in startups
Conclusion
Investing in real estate is rewarding and fun once you get it right. If you are looking for one of the best ways to invest 500k in 2022, real estate will be an excellent option. You can get in touch with a real estate agent near you to get started.
If you also wish to learn how to invest $500k for income across other industries and outlets, consider going through this article https://holdfolio.com/how-to-invest-500k/. Good luck!
---
More to Read: