Everything You Need to Know About Moving From Atlanta to Senoia, Georgia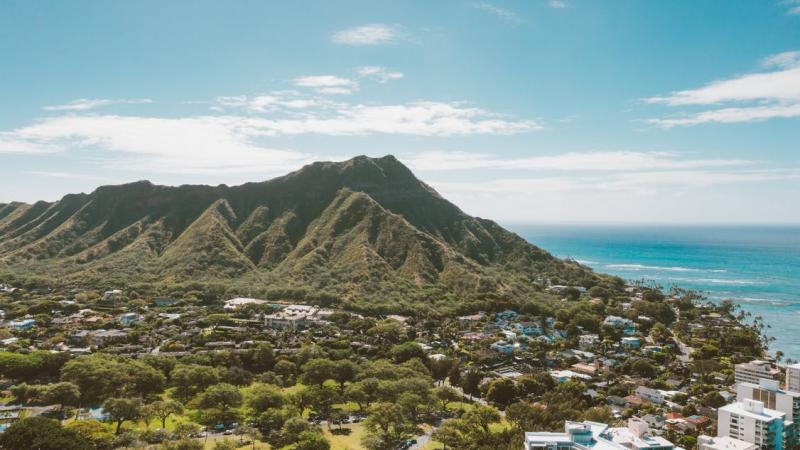 If you live in Atlanta and you're looking for a great place to reside in Georgia, Senoia has got you covered. Senoia is an Atlanta suburb with a population of over 4000 people. It's located in Coweta County and is considered one of Georgia's nicest places to live. Inhabitants of Senoia enjoy a lovely lifestyle, and the majority of residents own their homes.
Senoia is home to many families and young professionals, and its citizens are conservative. The public schools there are also highly regarded. Keep reading to find out more about moving from Atlanta to Senoia, Georgia.
Buying a Home in Senoia Georgia
Finding a suitable home is the first stage in the relocation process. It's helpful to know that housing costs in Senoia are lower than in Atlanta, whether you're moving your entire family or just yourself. The median home cost in Senoia is roughly $323,200, which is quite remarkable
Before buying a home in Senoia, Georgia, you should get a feel of the area. Look for food stores, parks, and main roads in the area. You can visit the grocery store and check for other vital facilities you'll like to see in your new neighborhood.
Since demand for homes for sale in Senoia, GA is high and availability is limited, you'll need to engage a skilled real estate agent to assist you in finding the home of your dreams. The good news is that Georgia mortgage rates have never been lower, so you should be able to find your ideal home at an affordable price.
Another advantage of buying a home in this suburban city is that your real estate agent in Senoia, Georgia can assist you in becoming acquainted with the neighborhood. It's always beneficial to collaborate with them to learn the ins and outs of a new city. That will help you settle down easily.
Commuting
You should think about your commute before moving from Atlanta to Senoia Georgia in 2022. Many people commute from Senoia to their work in the metropolis. Residents have an average commute time of 28.8 minutes. If you plan on commuting, your new house should be close to the main highways that connect to the city.
Meanwhile, you shouldn't have a problem commuting from Senoia to your workplace daily, especially if it's in Atlanta. The distance isn't much and there are lots of public transits available.
Schools
If you're moving from Atlanta to Senoia, Georgia with your family, having access to decent schools is likely to be a priority. The Coweta County School System is in charge of the schools in Senoia, Georgia. The schools there are amazing and well-recognized. You can rest assured that your kids will be getting high-quality education from these schools.
Living in Senoia
Now that you've decided to relocate, you might be wondering what is the best place to live in Senoia, GA, and what's it like to live there? There are plenty of weekend activities to keep you busy thanks to its suburban charm and small-town feel. There are also lots of tourist centers you can visit for relaxation.
Besides that, the cost of living in Senoia is quite reasonable compared to other cities in Georgia.
Things to Do
Senoia has got you covered if you're a fan of "The Walking Dead". It is possible to sign up for a Walking Dead tour of the city. It will take you around the show's most well-known locales, where you will learn insider secrets while experiencing your favorite sequences.
You can also pay a visit to the well-known Nic & Norma restaurant, which is run by special effects master Greg Nicotero and "The Walking Dead" star Norman Reedus. If you want to perform some outdoor activities, you can go to one of the many parks in the area.
Seavy Street Park in Senoia has modern and clean playground equipment, a party venue area, and artificial turf for youngsters to play on. Marimac Lakes is surrounded by beautiful scenery and excellent bike trails.
Some people prefer being on the water over being on the ground. If this describes you, Hutchins Lake is a great place to visit. You are free to fish and kayak as much as you like.
If you're more of a history enthusiast, the Senoia Museum is worth a visit. Admission is free, and you will have the opportunity to learn about the rich history of the place you now call home.
Bars and Restaurants
There are lots of bars and restaurants you can find in Senoia. Nic & Norman's isn't the only place in town where you can get a drink. Residents can also enjoy the pleasant summer evenings at a few more local favorites. Maguire's Family and Friends is another popular spot for a date night or a pint. It's a small Irish-style pub with delicious grub and fresh Georgia craft beer on tap.
Main Street Fudge & Ice Cream Shop is a great place to fulfill your sweet fantasy for your kids. The environment is cool and the prices are pretty cheap. It's a refreshing delight to keep you cool during the summer.
Crime Rate
Everyone likes to feel comfortable in their homes and communities, and Senoia is one of Georgia's safest cities. In comparison to the national average, the total crime rate is 67 percent lower. The rate of violent crime is 94 percent lower than the national average. As a result, if you relocate here, you and your family can feel safe.
Conclusion
There you have it! These are some of the things you should know about moving from Atlanta to Senoia, Georgia. We believe we've given you the most vital info to assist you in making your decision.
Senoia is one of the greatest places to live in Georgia, with low crime rates, easy access to major cities, and a high livability score. In essence, Senoia is a great place to relocate to if you're looking for a place with a small town feel and away from city noise.
---
More to Read: