The Different Types of Lake Homes and How to Choose The Perfect One For You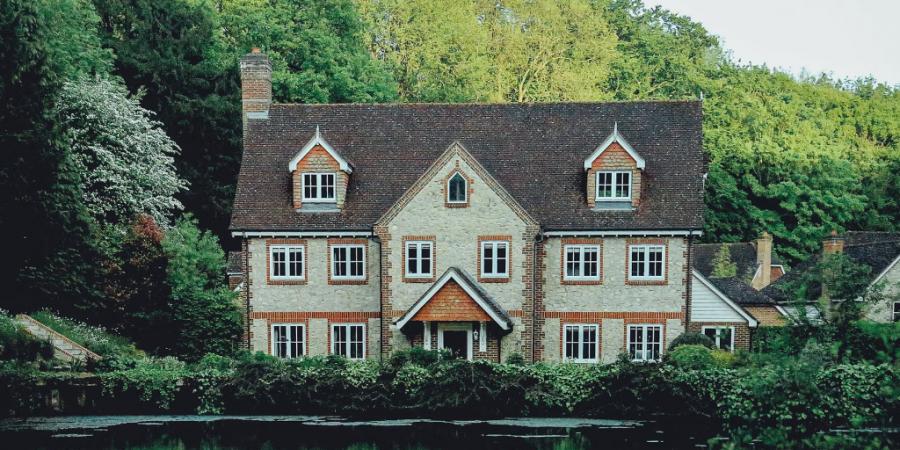 We all love a beautiful lake view with a gorgeous sunset! We sometimes rent a vacation home on the lake. But, what if we could actually live on the lake all year long? What are the pros and cons of living on the lake? What is a lake home? What are the costs of lakefront homes vs. lakeview homes? Would you prefer a modern home or log cabin? These are all things to consider when you start looking for homes on the lake.
What Is a Lake Home?
A lake home is a type of property that is situated on a body of water, most commonly a lake. In addition to properties on large lakes, some waterfront properties are located on canals, rivers, and other bodies of water. Lake homes are typically single-family homes, but can also be a type of residence that's common in coastal areas. A wide variety of architectural styles are used for lake homes, and it's possible to find waterfront properties in almost any neighborhood. Lake homes are commonly used as vacation properties and second homes, but they're also common as primary residences in areas with large bodies of water. Since lake homes are situated on water, they usually have access to a dock that can be used to park a boat or tie up a watercraft like a jet ski or paddleboard.
Different Types of Lake Homes
Lakefront Homes
Lakefront homes can offer the best lake views, direct access to the water, possibly a private boat dock and more. These properties almost always carry the highest prices. However, the lots don't typically extend to the water because the U.S. Army Corps of Engineers manage the shoreline and will control the land between your lot and the lake.
Lakeview Homes
Lakeview homes will have a lake view – some better than others. I've gone to many properties where it should have been listed as a 'lake peek', or a 'winter view'. The listing agent will determine how it's listed on the MLS data sheet. Usually, you have to view the homes with your Realtor to make your own determination on the amount of water you can see. Lakeside communities or subdivisions sometimes offer boat dock space (at additional cost) or a launching ramp that homeowners can use.
Lakeside Homes
Lakeside homes are situated on the lakeside and have a view of a fresh water lake from their windows. Lakeside homes are mostly found in the coastal areas, where fresh water lakes are common. They are also often called "homesteads" or "lakefront homes". Lakeside homes are typically very secluded due to the distance from the main roads. They are usually situated on large plots of land, offering a lot of privacy to the homeowner and their family. The architecture of lakeside homes is often inspired by Mediterranean and Scandinavian styles.
Floating Homes
When most people think of lake homes, they think of a traditional, fixed-in-place house. However, floating homes are another option that also offers the full lake lifestyle. Floating homes come in a wide variety of shapes and sizes, and can be moored in a variety of ways. Floating homes can be either installed on a stationary platform on the water or have wheels that allow them to be towed from one place to another. Depending on the model, floating homes can be either a single-family home or multi-family (like a floating condo). Floating homes are a great option for those who want to live on the water but don't have the means to build a traditional lake house or don't have access to property that's suitable for building a fixed-in-place house.
Boating Access Homes
Many people prefer to avoid the hassles of owning a waterfront property and having to maintain a dock. If this is the case for you, a boating access home might be the perfect option. Boating access homes are single-family houses that have boat docks instead of a driveway. Boating access homes are often located in neighborhoods that are close to water but not on the water. This is a great option for those who don't want to deal with maintaining a dock and the upkeep that comes with it. Some boating access homes have a dock that leads directly into the water, while others have a ramp that leads from the street all the way into the water. Depending on where you live, there may also be limitations on the type of boat you can keep in the water near your home. If a direct access dock is not available, it may be possible to petition your local government to add a boat dock to the water near your neighborhood.
Regular Homes with Boat Access
A regular lake home that has direct boat access is almost always preferable to a boating access home. A regular lake home with boat access is a single-family house that's located on the water (either directly on the water or close enough to have access to it). This type of lake home has a dock that leads directly into the water. Regular lake homes with boat access are almost always the most expensive option for lake homes, and the price can vary greatly based on the size of the home and the location of the property. Regular lake homes with boat access are also the most difficult to obtain. If you don't already own a property on the water in a suitable location for building a dock, it may be difficult or impossible to obtain a home with direct access.
Manufactured Homes with Dock Access
Many people dream of living on the water, but they don't have the means to purchase a standard lake home. A manufactured home with dock access can be a great option for those on a limited budget. There are several different types of manufactured homes with dock access, including single-wide and double-wide modular homes, panelized homes, and panelized hybrid homes. Depending on the type of manufactured home and the rules in your state, it may be possible to place the manufactured home on a permanent foundation. However, many manufactured homes are intended to be used on a trailer. In this case, the home will have one or more axles and will be placed on a trailer when it's not in use.
Lakefront Properties With an Existing Dock
If you're purchasing a lake home with an existing dock, you'll want to make sure that the dock is in good shape and that it's suitable for the boats you plan to keep at the lake. You'll also want to make sure that the dock is the correct size for the amount of water that the lake is expected to rise and fall with the seasons. If you purchase a lake home with an existing dock, you'll want to make sure that it's built to last and that it's up to code. You may also have the option of purchasing a dock in addition to the home if the dock could be improved or replaced. If you purchase a lake home with an existing dock, you'll have a wide range of options for expanding or improving the dock if necessary. You can also have a dock installed if it's not already there if you prefer. Adding a dock and modifying it to your liking is an easy way to personalize the home and make it feel more like a home.
Lakefront Properties With No Dock Yet
If you're purchasing a lake home with no dock yet, you'll want to make sure to find out as much as you can about the water in the area. You'll want to talk to people who live in the area and ask questions about the water levels, how they change based on the seasons, and how they've changed over the years. If you purchase a lake home without a dock, you'll have the opportunity to design a custom dock that is built to your liking. You can choose the size and shape of the dock, and you can choose the type of materials that the dock is made out of. Building a dock is often a long and expensive process, but it's also a rewarding experience. The dock that you build can be a reflection of your personality, and it can be as unique as you are.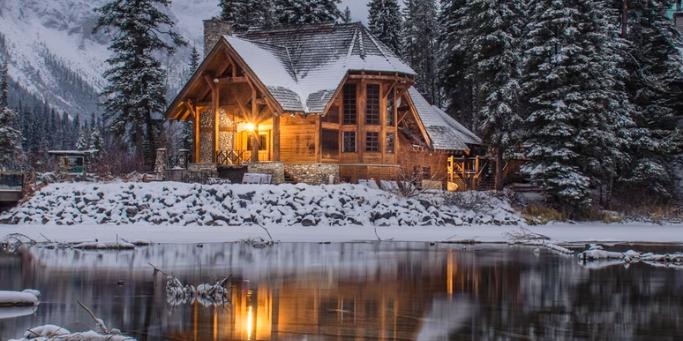 Considerations When Buying a Lakefront Home
When you are considering a lake home, be sure to ask the right questions about the U.S. Army Corps of Engineers Rules and Regulations:
If there is a boat dock, does the permit transfer over? What is the cost?
What maintenance has been performed on the dock?
Is the water deep enough for your boat? Does it have a lift?
Will the dock be usable if and when they lower the water level?
Where is the boundary line for the Corps of Engineers property?
What size trees can be cut down?
What personal use is permitted on the Corps property?
Keep in mind that the Corps property is considered for public use! This means that someone could walk their dog, jog or fish on the shoreline. This could reduce your privacy level a great deal.
They usually allow you to keep the grass mowed, but you cannot build a permanent structure on that land. It seems that in more and more cases, they want the shoreline to stay in its 'natural' state. This could be an issue if underbrush can't be cleaned and cleared out. Ask all the questions and make sure you are satisfied with the answers.
Life on the Lake
Life on the Lake! It's relaxing and naturally beautiful, but that goes both ways. It is natural! This means there is a lot of nature around the water. I've noticed that storms seem to like the waterways, so expect stronger wind and rain!
Wild animals naturally live around the water. There's plenty of underbrush for them to live in and plenty of water to drink. I live near Branson MO, where there are not one, but three gorgeous lakes. So, lake living is just one of the many benefits of Living in Branson, but expect to deal with the wild critters. I've been on the lake for about a year, and have seen cougars, coyotes and neighbors say there are bears (but I haven't seen one). I didn't expect to see armadillos and scorpions, but they are here. Don't forget the usual pests like raccoons and possums. They all love living on the lake! And so do I! It's great!
Conclusion
Lake homes are a great way to enjoy everything that comes with living near a body of water. Whether you're looking for a single-family home with direct boat access or a manufactured home with dock access, there are many options to choose from. When choosing the right lake home for you, make sure to consider the location, amenities, and price. With the right lake home, you can experience everything that comes with living near a body of water, but without all the responsibilities of owning a waterfront property.
---
More to Read: