Renovation Architects Brisbane: The Keys To Creating Your Dream Home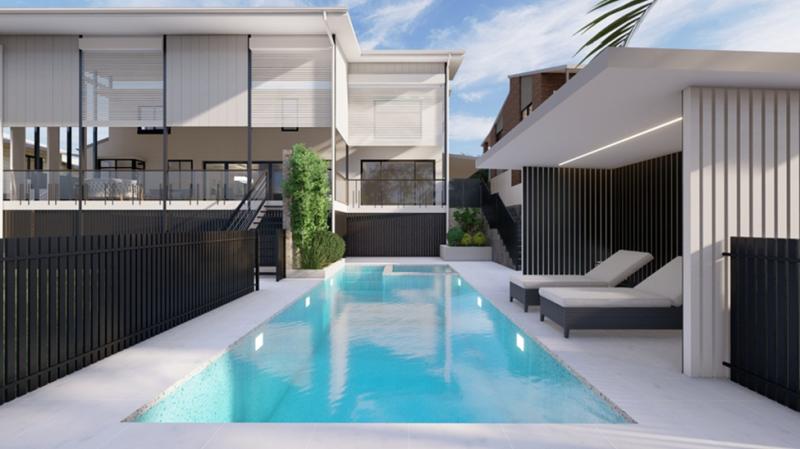 You have a dream, a vision of what your dream home would be like. Over the years you have dreamt of it. Your dream has no doubt evolved over the years as you see photos of different luxury homes, or movies with homes that have features that you would like to have included in your own. But have you ever wondered if your dreams could be achieved by renovating your current home? Could renovation architects in Brisbane transform your current house into your ultimate luxury home?
Renovation architects Brisbane, or new home architects?
To build or to renovate? That is the question. Well, it at least should be the question. And there are good reasons why the answer might not be as clear cut as you would think.
The thought of having a Brisbane architect create a new home design for a vacant block of land is no doubt appealing. Most people picture their dream home rising up from a vacant block of land. But don't discount the possibility that your current home couldn't reach those same lofty standards if you choose the right Brisbane renovation architects.
Consider your location
If you like where you currently live, an architecturally designed renovation may make more sense than a completely new build.
Plenty of homes that have average designs, still have 'good bones' as they say. With the right design from a skilled Brisbane architect, your existing house could become the luxury home you've always desired. All with the benefit of remaining in the same desirable location.
Consider your lifestyle
Finding the right architect isn't as simple as searching 'renovation architects Brisbane' online and then choosing the first one that pops up. Sure, it will give you a list of architect's websites. But searching renovation architects Brisbane isn't going to tell you which one is best suited to building your luxury dream home.
The key is to find an architect who understands how to create home designs that suit your lifestyle. Now sure, you will have a picture in your mind of what your dream home will look like. Quite often influenced by different homes that you've seen or experienced for yourself. But whilst certain elements might be appealing to you, how they are all brought together to form a home that suits your lifestyle can be a very challenging task.
A renovation architect who specialises in high-end lifestyle designs will be able to take all of your ideas and combine them in a way that blends perfectly with your lifestyle needs.
Consider your future needs
If this is to be your forever home, then the design should consider the possibility of your changing needs over time. As we mature our needs often change. And certainly, in our later years, mobility becomes a consideration. A talented residential architect who specialises in lifestyle design will understand this and be able to work with you to create a design that can be adapted to your changing needs in the coming years.
What haven't you considered?
A great architect will be able to add depth to your concepts. So often our concept of what our dream home would include lacks detail and finesse. A gifted, experienced Brisbane architect will be able to enhance your ideas, creating a final design more stunning than you could have imagined. The right architect will create a luxury home that's visually outstanding, yet uniquely you. They will tailor a home design that suits every aspect of your life, whilst creating spaces that are visually and emotionally stimulating, beyond what you would have thought possible.
Final thoughts
As you can begin to see, it's not as simple as searching up renovation architects Brisbane and choosing a random firm from the list. That's not to say you shouldn't search up renovation architects Brisbane when trying to find the best architect for your project. It's simply to say that there's more to the process than random selection.
An experienced Brisbane renovation architect who is skilled at lifestyle design will likely be able to create a renovation design for your existing home that will exceed your highest expectations. If however, your existing home doesn't lend itself to such a renovation, that same architect is probably best placed to create your ideal dream home from scratch. It's all about choosing the right architect if your dreams are going to take the shape of your forever home.
---
More to Read: